REQUEST INFORMATION
Ask for information now. You we'll be contacted by an our appointe near to you.
Polypropylene modular channel "MAXIMA" type with end cap exit and closure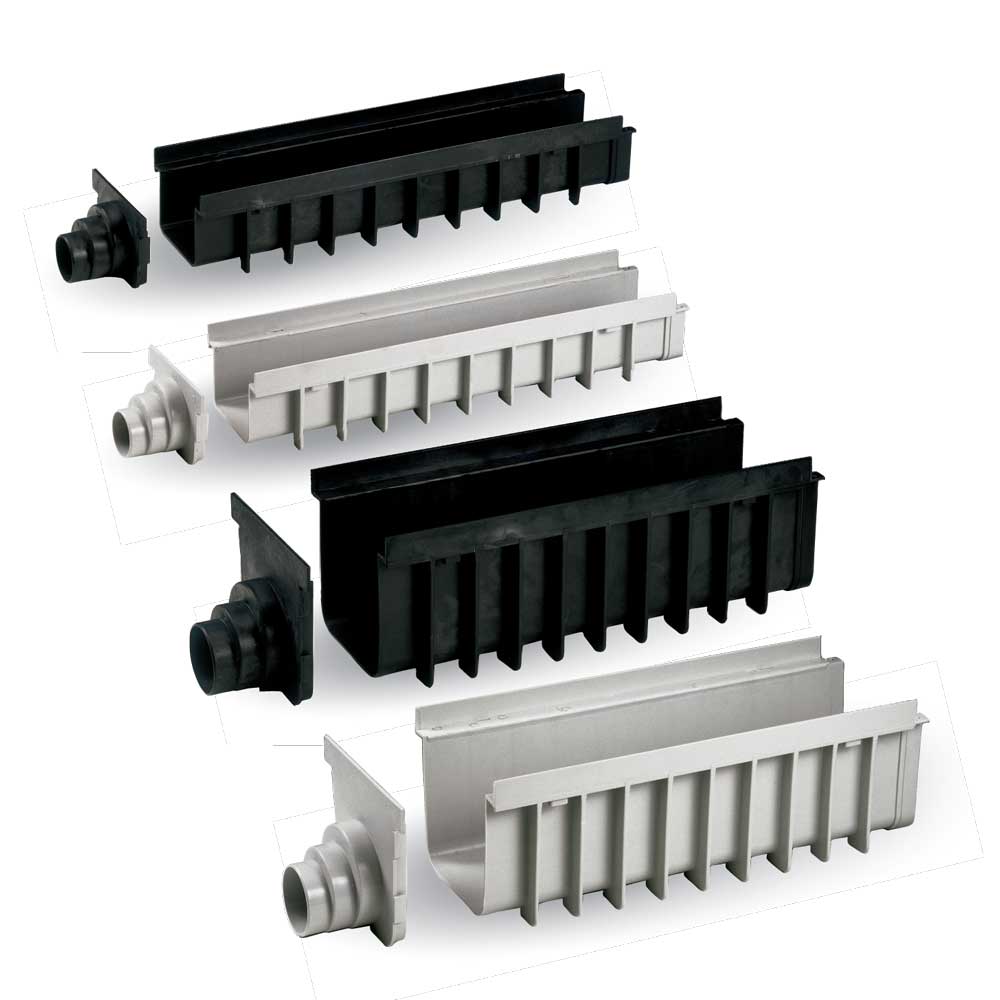 Manufactured in polypropylene, it is provided with high resistant reinforcement side ribs.
Every element, 500 mm long, has 2 different vertical exits on the bottom.
A wide range of polypropylene and metal gratings completes the range.
Channel "SPECIAL" 130x500mm

PRODUCT
| Code | Size | Type | Colo | Exit pipe | A | A1 | B | B1 | D | D1 | D2 | H | H1 |
| --- | --- | --- | --- | --- | --- | --- | --- | --- | --- | --- | --- | --- | --- |
| I050113051 | 130 x 500 | h. 100 mm | Grigio | Ø 50 - 63 - 75 mm | 500 | 20 | 133 | 95 | 50 | 63 | 75 | 100 | 67 |
| I050113050 | 130 x 500 | h. 100 mm | Nero | Ø 50 - 63 - 75 mm | 500 | 20 | 133 | 95 | 50 | 63 | 75 | 100 | 67 |
End cap "special" type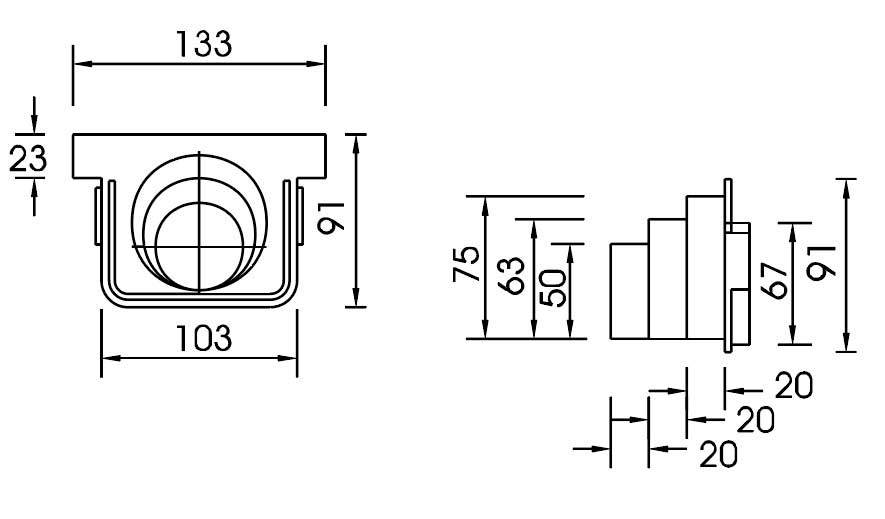 PRODUCT
| Code | Exit pipe | Color |
| --- | --- | --- |
| I070113051 | Ø 50 - 63 - 75 mm | Grey |
| I070113050 | Ø 50 - 63 - 75 mm | Black |
Channel "SPECIAL" 200x500mm

PRODUCT
| Code | Size | Type | Color | Exit pipe | A | A1 | B | B1 | D | D1 | D2 | H | H1 |
| --- | --- | --- | --- | --- | --- | --- | --- | --- | --- | --- | --- | --- | --- |
| I050120051 | 200 x 500 | h. 185 mm | Grigio | Ø 75-90-110 mm | 500 | 20 | 206 | 153 | 75 | 90 | 110 | 185 | 143 |
| I050120050 | 200 x 500 | h. 185 mm | Nero | Ø 75-90-110 mm | 500 | 20 | 206 | 153 | 75 | 90 | 110 | 185 | 143 |
End cap "SPECIAL" type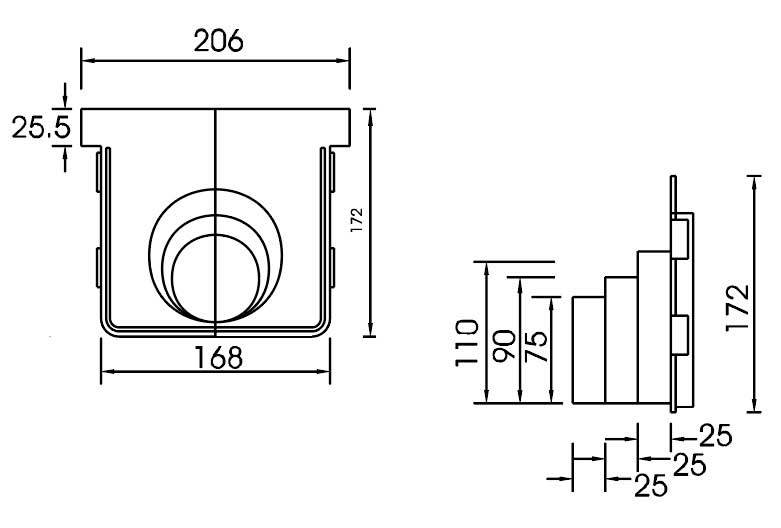 PRODUCT
| Code | Type and size | For channel |
| --- | --- | --- |
| I070120051 | Ø 75-90-110 mm | Grey |
| I070120050 | Ø 75-90-110 mm | Black |
Solicitud de información sobre: Polypropylene modular channel "MAXIMA" type with end cap exit and closure