REQUEST INFORMATION
Ask for information now. You we'll be contacted by an our appointe near to you.
Polypropylene modular channel "MAXIMA" type with end cap exit and closure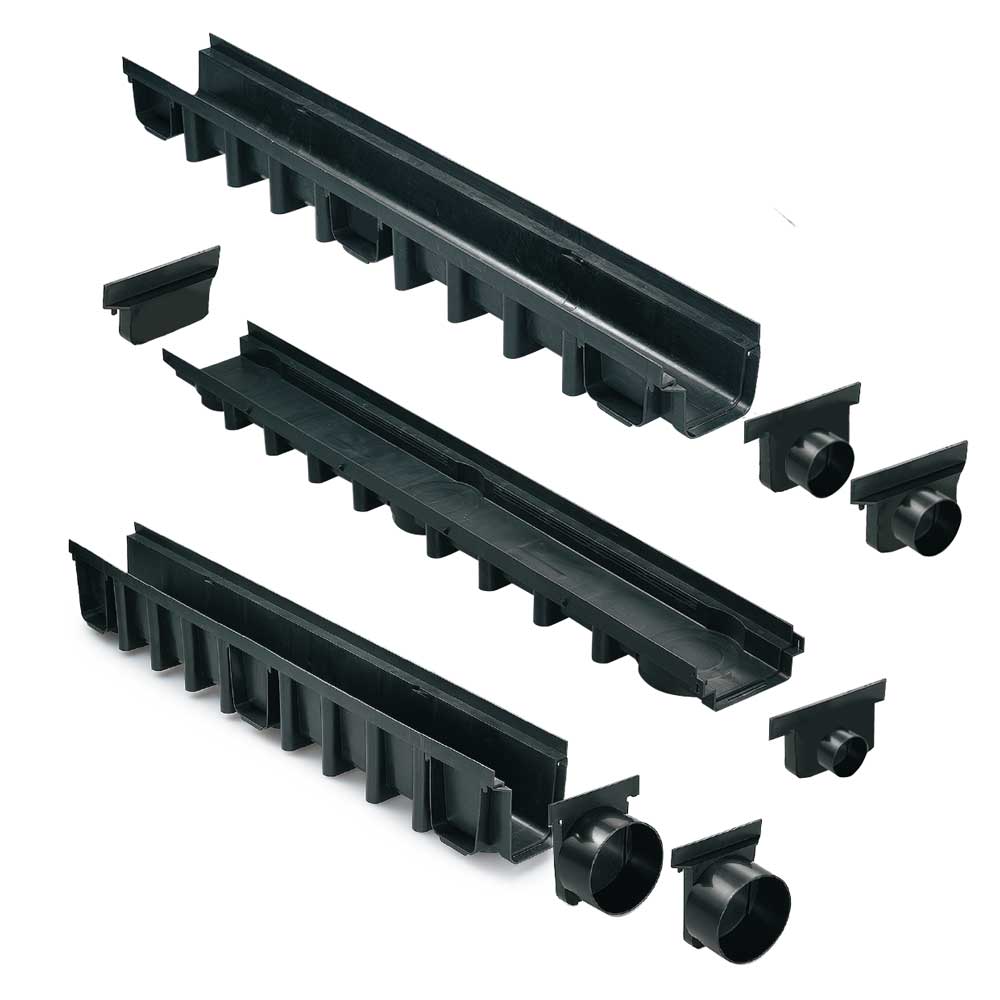 The new "MAXIMA" drainage channel is manufactured in high quality polypropylene. Every element is 1000 mm long and provided with 3 vertical water outlets where drainage pipes can be joined.
The main feature of the "MAXIMA" channel is the possibility to connect another channel on both sides. No couplings are needed for a perfect 90° or a T application.
End caps for both edges are available for water outlet or blind closure.
A wide range of plastic and metal gratings is available.

PRODUCT
| Code | Size | Type | Pipe Exit | A | A1 | B | D | D1 | H |
| --- | --- | --- | --- | --- | --- | --- | --- | --- | --- |
| I050213100 | 130 x 1000 | h. 60 mm | Ø 75-110 mm | 1000 | 20 | 131 | 70 | 105 | 63 |
End caps for "MAXIMA" channel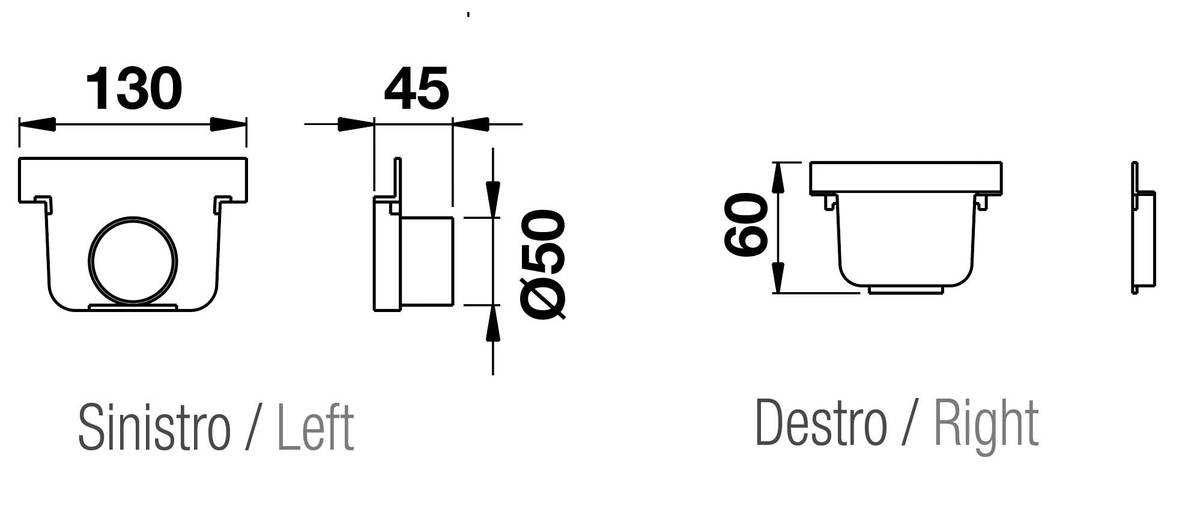 PRODUCT
| Code | Type and Size | For channel | Exit type |
| --- | --- | --- | --- |
| I070213120 | Right End Cap | h. 60 mm | - |
| I070213110 | Left End Cap | h. 60 mm | Ø 45 mm |

PRODUCT
| Code | Size | Type | Exit type | A | A1 | B | D | D1 | H |
| --- | --- | --- | --- | --- | --- | --- | --- | --- | --- |
| I050313100 | 130 x 1000 | h. 100 mm | Ø 110 mm | 1000 | 20 | 131 | 103 | - | 100 |
End caps for "MAXIMA" channel

PRODUCT
| Code | Type and size | For channel | Exit pipe |
| --- | --- | --- | --- |
| I070313100 | Right End Cap | h. 100 mm | Ø 50 mm |
| I070313110 | Left End Cap | h. 100 mm | Ø 50 mm |

PRODUCT
| Code | Size | Type | Exit pipe | A | A1 | B | D | D1 | H |
| --- | --- | --- | --- | --- | --- | --- | --- | --- | --- |
| I050413100 | 130 x 1000 | h. 150 mm | Ø 110 mm | 1000 | 20 | 131 | 103 | - | 150 |
End caps for "MAXIMA" channel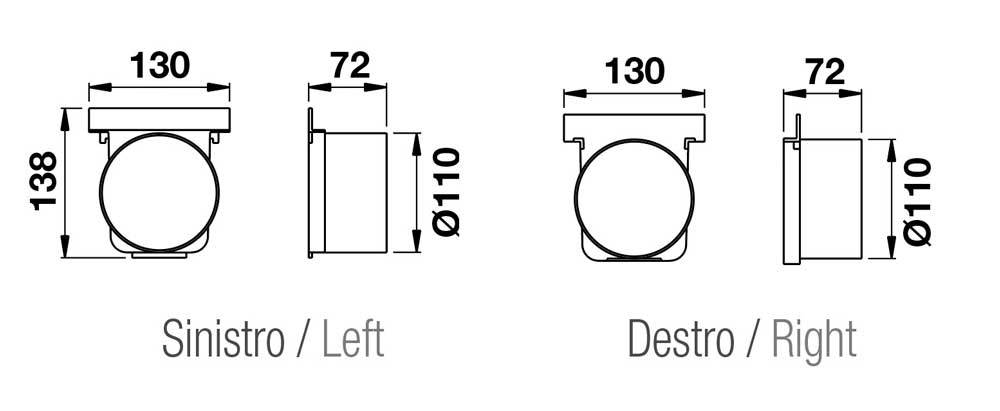 PRODUCT
| Code | Size and type | For channel | Exit pipe |
| --- | --- | --- | --- |
| I070413100 | Right End Cap | h. 150 mm | Ø 110 mm |
| I070413110 | Left End Cap | h. 150 mm | Ø 110 mm |
Pedido de informações sobre: Polypropylene modular channel "MAXIMA" type with end cap exit and closure