REQUEST INFORMATION
Ask for information now. You we'll be contacted by an our appointe near to you.
Metal gratings for modular channel class A15 and C250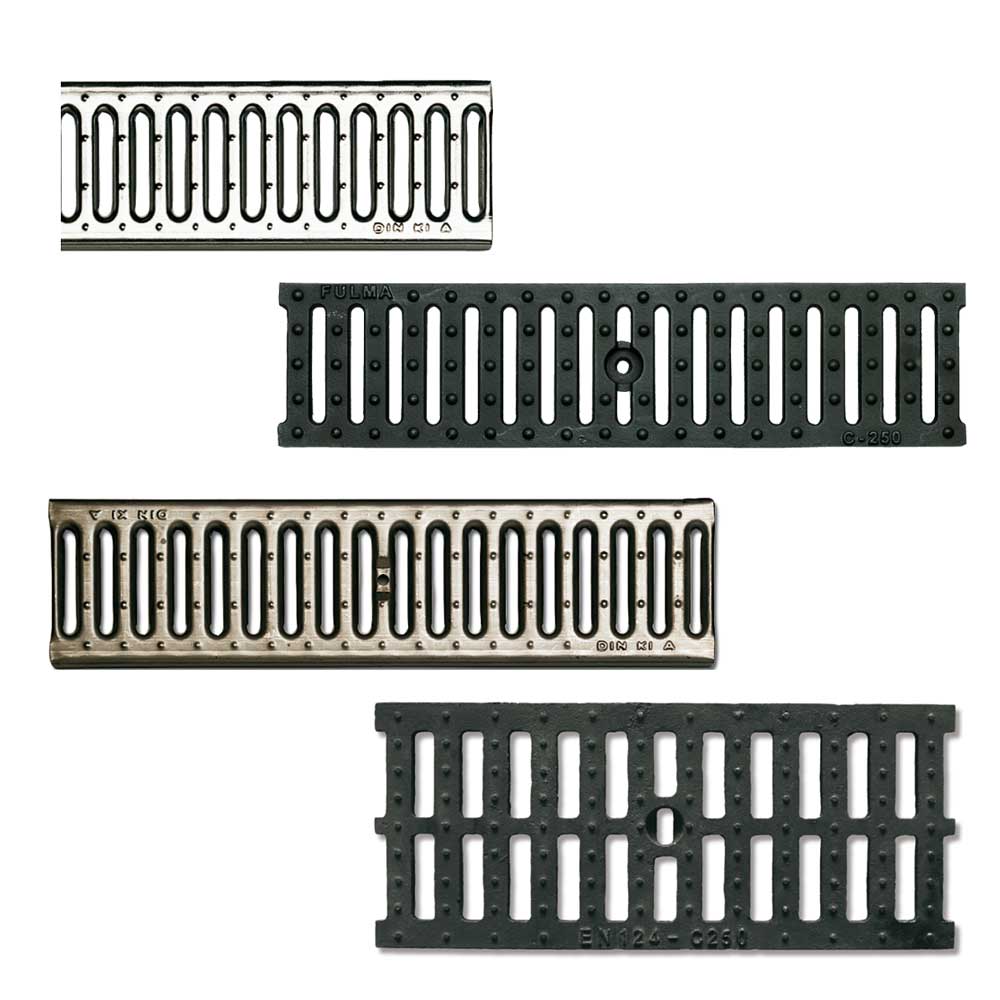 The range of metal grating 500 mm long for drainage channel is composed by different models in zinc, stainless steel according to class A15 and in cast iron class C250.


PRODUCT
| Code | Size | Type | For channel type | A | B | H |
| --- | --- | --- | --- | --- | --- | --- |
| I061313051 | 130x500 mm | Zinc class A15 | Maxima-Special-Standard | 500 | 124 | 20 |


PRODUCT
| Code | Size | Type | For channel type | A | B | H |
| --- | --- | --- | --- | --- | --- | --- |
| I061313052 | 130x500 mm | Stainless-steel class A15 | Maxima-Special-Standard | 500 | 124 | 20 |


PRODUCT
| Code | Size | Type | For channel type | A | B | H |
| --- | --- | --- | --- | --- | --- | --- |
| I061513055 | 130x500 mm | Cast-iron class C250 | Maxima-Special-Standard | 500 | 124 | 20 |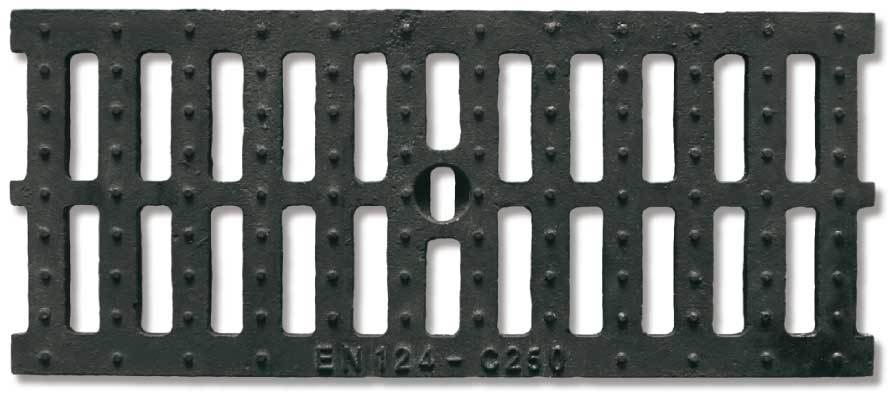 PRODUCT
| Code | Size | Type | For channel type | A | B | H |
| --- | --- | --- | --- | --- | --- | --- |
| I061520055 | 200x500 mm | Cast-iron class C250 | Special | 500 | 205 | 25 |
Loading class according to norm DIN 19580
| Symbols | Classes | Resistance | Description - sector of use |
| --- | --- | --- | --- |
| | A 15 | kN 15 | Surface suitable to light traffic, crosswalks, green areas, balconies, terraces. |
| | B 125 | kN 125 | Paths, pedestrian areas, parking lots, parking garages. |
| | C 250 | kN 250 | Canalizations along roads, entrances to parking lots and parking garages. |
Request more info about the product: Metal gratings for modular channel class A15 and C250